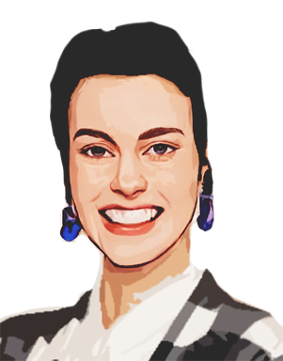 Kim Groves is a Senior Project Officer in Education and Capacity Development at Square Circle. 
Kim works to design and support community of practice projects, including interactive and online educational content. This work is a big part of her contribution to the Mekong-Australia Partnership Capacity Development Program, that supports leadership for social change. With experience in collaborative multidisciplinary research and analysis, Kim also contributes to Square Circle's research and monitoring, evaluation and learning projects. A recent project in this area was the Global Independent Evaluation of the Extractive Industries Transparency Initiative (EITI), where Kim played a lead role coordinating the evaluation team, analysing qualitative data and contributing to evaluation outputs.     
Kim holds a Master's degree in Leadership and Global Development from the University of Queensland. Prior to joining Square Circle, Kim was an Associate Lecturer at the University of Queensland. Her research interests include gender, food security, land rights and leadership in development. Kim has experience working with stakeholders from diverse backgrounds and has managed non-government development programs in Mexico with a focus on community-based education and microfinance. 
After work, Kim is often headed to an art show opening. She loves everything art and culture and can lend you a good book.