Project
Preventing and Countering Violent Extremism in Africa: The Role of the Mining Sector
Country:

Burkina Faso, Ghana, Kenya, Mali
Partners:

Australian Strategic Policy Institute; Hedayah (International Centre of Excellence for Countering Violent Extremism)
Donor:

Australian Department of Foreign Affairs and Trade
The majority of counter terrorism efforts have been security and intelligence led, with an emphasis on military and kinetic strategies to 'defeat' terrorism. Over the past decade in particular, global efforts have also focused on strategies for preventing and countering violent extremism (P/CVE), particularly on the role of international institutions, governments, regional organizations and communities. While several international frameworks for counter terrorism have recognized the important role of the private sector in prevention measures, there has been a lack of research and analysis exploring the mechanisms for private sector involvement.
This report used a case study of the mining sector in Africa to examine how the private sector does and can engage in P/CVE efforts. The research drew on a series of meetings and field interviews in the case study countries of Burkina Faso, Ghana and Kenya in June and July 2017 with mining company officials, security consultants, academics, non-government organizations, government officials and other stakeholders. Interviews were also conducted with representatives from mining companies operating in Burkina Faso, Ghana, Mali and Kenya, which were supplemented by follow-up conversations with Australian Government officials in Canberra and remotely with mining companies throughout the project, as well as discussions at Africa Down Under 2017 and the Hedayah International CVE Conference 2017. The research has supported efforts to prevent and counter violent extremism and encourage better development outcomes.
For this project, Square Circle collaborated with the Australian Strategic Policy Institute (ASPI) and Hedayah (International Centre of Excellence for Countering Violent Extremism). The project was funded by the Department of Foreign Affairs and Trade (DFAT).
Preventing And Countering Violent Extremism In Africa: The Role Of The Mining Sector
Number of ASX mining companies vs. Impact of terrorism in Africa chart
Total % of Africa's exploration budget vs. Impact of terrorism in Africa chart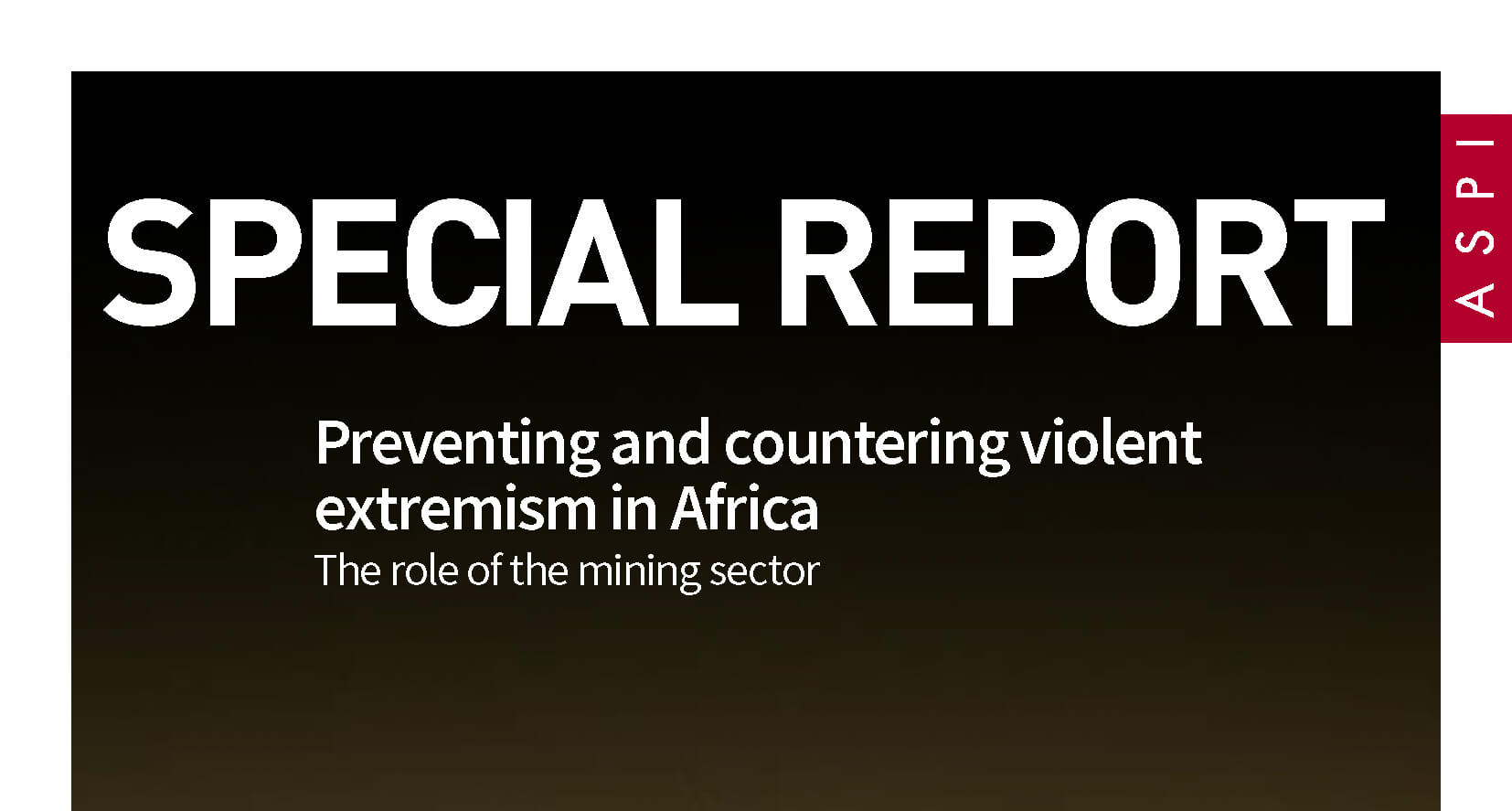 See Report
Mining companies typically arrive in conflict areas as foreign entities or 'outsiders', often with attachments to political elites or government, and at all times with the potential to influence the socioeconomic, political and cultural landscapes.
The global effort to prevent violent extremism can't succeed without the private
sector. This report explains why, and how to incorporate this essential partner.