Project
The Impact of Mobile Banking in PNG
Country:

Papua New Guinea - Port Moresby, Kwikila, Lae and Mount Hagen
Donor:

The International Finance Corporation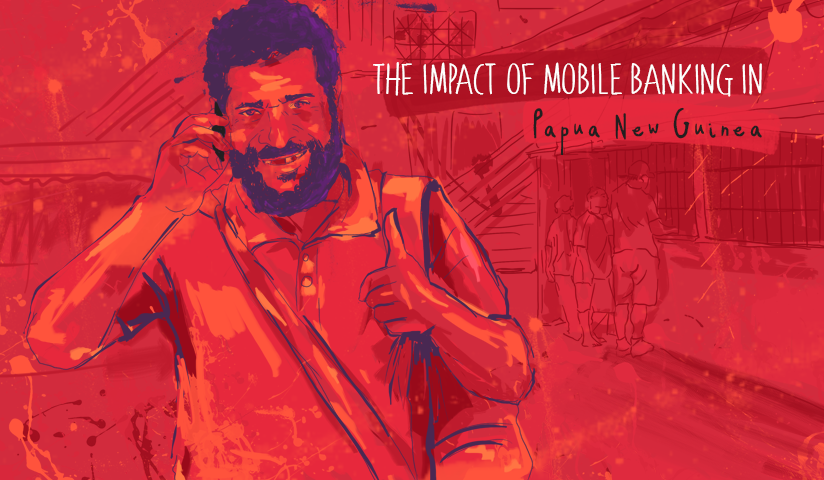 Papua New Guinea (PNG) has some of the highest unbanked rates in the world. With geographically dispersed communities, low population density, low financial literacy, relatively underdeveloped telecommunication and banking infrastructure, and diverse cultural and language groups, it is estimated that two thirds of PNG's population do not have reasonable access to financial service.
It was against this background that the International Finance Corporation (IFC) commissioned Square Circle and our local partner in PNG, Tanorama Limited, to evaluate the impact of mobile banking in urban, peri-urban and provincial locations. Case studies were conducted in Port Moresby, Kwikila, Lae and Mount Hagen. A mixed-method research design was utilised to investigate the profile of mobile banking users and their financial behaviour; the user experience of mobile banking customers; the impact of mobile banking services; and barriers to adoption and usage of mobile banking services among banked and unbanked Papua New Guineans.
Mobile banking users and non-users were broadly positive about the benefits that mobile banking offers to PNG and its citizens, particularly those who live in rural locations. While there are a number of challenges to effective mobile banking service delivery in PNG, there is broad support for enhancing mobile banking services throughout the country.
The project report and video report have helped to improve financial inclusion and financial services delivery in PNG, a key priority area for both short-and long-term development plans.
Mobile banking in PNG short video report Kwikila
Mobile banking in PNG short video report Hagen
Mobile banking in PNG short video report Lae
With mobile banking you might use money sometimes without realising it and forget to sometimes check... I think that's one change you know you sometimes might have spent
without realising it.
Us mothers, the moment we have money, we know we have a house and children to consider as our first priority. Unlike men, the fathers, when they get paid ol no kamap lo haus (they don't come to the house). When men receive the money the first thing is their personal lives. Thank you.
You don't want be seen with a bag of money coming out of the bank. You see, when you do mobile banking, you transfer your money, nobody knows what you are do.